September 24, 2020
Mark Slapinski
ONTARIO - Brittany Kaiser, a Cambridge Analytica employee-turned-whistleblower, gained superstardom after being featured in the Netflix documentary the Great Hack. Kaiser is now an advocate for data rights. She recently released documents that show former MP Kellie Leitch had previously undisclosed links to Cambridge Analytica.
Kellie Leitch ran for the Conservative Leadership in 2017. Her campaign manager was a man named Nick Kouvalis.
One document uncovered in the dump shows a proposal from Cambridge Analytica addressed to Kellie Leitch's campaign. Cambridge Analytica offered its services to Leitch and submitted a cost estimate, which stated "minimum $20,000 per month ad spend".
We will use our digital marketing infrastructure to identify target segments, and advertising can be crafted to appeal to viewers' preferences and interests, giving the Leitch campaign a powerful advantage over traditional approaches.

Cambridge Analytica, Proposal to Leitch Campaign
Significantly, Cambridge Analytica stated that it had access to Breitbart's Canadian user data, and could use that data for voter manipulation. It is not clear how much data Breitbart holds on Canadians, or what is contained in those data sets.
It is unclear whether Leitch accepted the proposal, however, her campaign was criticized by many as having similarities to Trump's election campaign. Leitch was even described by her opponents as "Canada's Donald Trump". During her controversial campaign, she made attacks on the "left-wing media". Her platform was Trump-esque; an anti-immigrant / anti-Muslim platform.
Cambridge Analytica was part of the team responsible for getting Donald Trump elected in 2016. It faced a wave of political and legal scrutiny in the years after, and filed for bankruptcy in May 2018.
Leitch's campaign manager, Nick Kouvalis, is a man with considerable experience and success getting conservative politicians elected. He frequently boasts that his job is to"ruin liberal careers". His online presence shows Kouvalis is sensitive to criticism, and often takes the time to call his critics out.
It is unclear the extent to which Cambridge Analytica, Leitch and Kouvalis worked together. It is important to note, Keitch's campaign manager Kouvalis has faced numerous allegations of dishonesty and marketing violations. He continues to run a variety of "polling" companies criticized as "skewed" by social media users.
Toronto Star received considerable backlash after publishing an article citing Kouvalis' "research". In a letter to the editor, one writer lashed out:
Why would the Star turn to Nick Kouvalis — who has clear ties to the Ford family and clear partisan ties — for analysis of public opinion on the current education labour dispute? This seems like an obvious attempt to sway public opinion against the teachers. I expect better journalistic integrity from the Star.

Toronto Star
Who is Nick Kouvalis?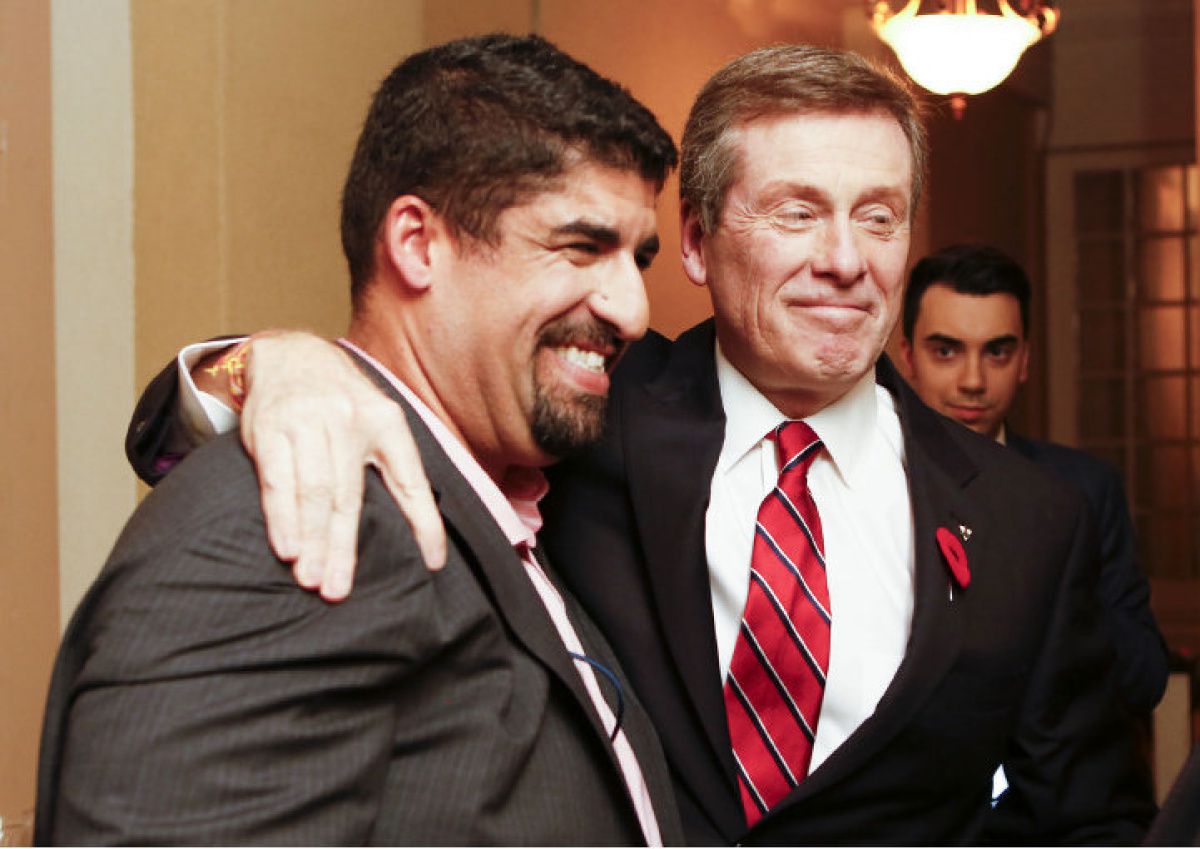 NICK KOUVALIS – is a strategist for conservative politicians and a vocal right-wing advocate. He has worked on a multitude of election campaigns, including Rob Ford, John Tory, Jim Karygiannis, Mark Grimes, and Di Ciano. He even served as Rob Ford's chief of staff before resigning.
Despite his popularity and success on multiple campaigns, Kouvalis has been accused of a multitude of criminal and ethical offences. He has been caught driving drunk, as well as accused of breaking into a Kelsey's restaurant. For the drunk driving incident, he plead guilty. For the alleged break and enter, he was acquitted. In his defence, Kouvalis stated that the "door was open". Regardless, critics of Kouvalis continue to cite this incident as proof of his dishonest behaviour.
Kouvalis is the "principal" aka president of Campaign Research. He also heads a myriad of other companies, related to polling, specifically politics.

He has been accused of breaking ethics violations due to his deceptive marketing practices. In 2012, Kouvalis' was called out by three-member panel of the Market Research and Intelligence Association. According to the panel, Kouvalis "caused the Canadian public to lose confidence in marketing research and tarnished the image of the marketing research profession." This was due to Campaign Research Inc making misleading statements to voters. Kouvalis' has denied this claim, despite multiple sources corroborating it.
Interestingly, two of Kouvalis' clients - Mark Grimes and Di Ciano - were charged for election act violations by the OPP. Jim Karygiannis also paid a large amount of money to another company Kouvalis runs - Campaign Support. Payments from Karygiannis to Kouvalis' company constituted "overspending" and lead to Karygiannis being removed from his position as City Councillor.
Remember that time, two or three days ago when Nick made it clear that winning is more important than honesty. I like to keep it in mind. https://t.co/X6Thl6EvNv

— GordPerks (@gordperks) September 24, 2019
Like what you read? Share it with a friend on Reddit!